Modern Dry Bulk Ships
Ocean Transportation of Dry Bulk Cargoes
Main Activity: Chartering - Voyage Charter and Time Charter
Ships: Handy, Handymax, Supramax, Ultramax Dry Bulk Carriers
Size: 10,000 to 65,000 DWT
Operating Areas: Worldwide
Main Cargoes: Coal, Grain, Iron Ore, Steel, Cement, Clinker, Sugar, Fertilizer, Logs, Scrap

Handysize ships are the most versatile ships and are called "workhorses" of the oceans. Handysize ships are well suited for ports lacking infrastructure and for ports with length, draft restrictions. HandyBulk mainly charters, manages, operates bulk carriers for exclusive traders and charterers. HandyBulk provides cost effective ocean transportation for cargoes such as coal, scrap, fertilizer, alumina, bauxite, metals, concentrates, bio fuels, grain, minerals, steel, cement, clinker, logs, pet coke, sugar etc. HandyBulk's experienced crew safely carry and handle cargoes. HandyBulk understands and appreciates charterers' and traders' shore challenges. HandyBulk assures the best maritime service in all oceans of the world.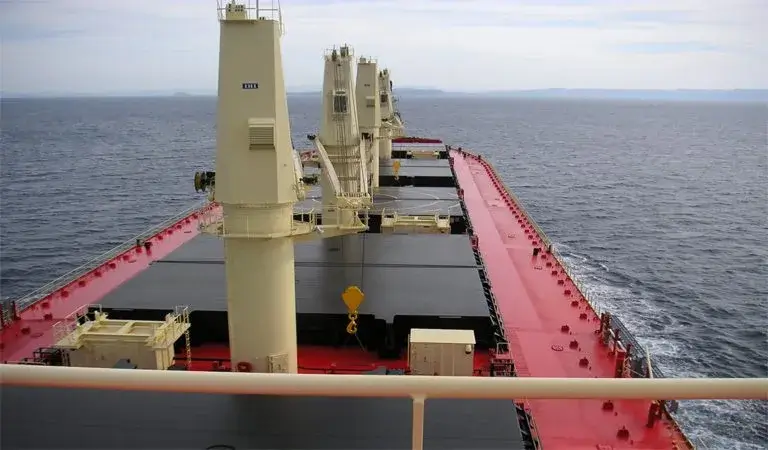 Long-term Partner You Can Trust
Efficient, Safe and Environmentally Friendly
Dry Bulk Shipping Services
Ocean Transportation of Dry Bulk Commodities
All types of commodities are carried in modern handy handymax bulk carriers. HandyBulk works Voyage Charter basis, short term and long term Time Charter basis.
HandyBulk possess several decades of commercial expertise and technical knowledge.
HandyBulk provides advanced shipping solutions with special focus on reliable and efficient customer service, quality performance, professional voyage execution and competitive cost optimization – all closely linked to our strong close commercial and operational relationships.
HandyBulk standards are always kept high with a constant focus on reliable, first class, efficient, modern shipping services.